IQ Option Strategy; Technical Analysis of Indicators
It should be noted that the platform is equipped with four widely spread indicators — Bollinger bands, moving averages, RSI (Relative Strength Index), and Alligator. All of them can be used both individually and jointly. Indicators help traders forecast the direction of price movement correctly.
Bollinger Bands
Bollinger bands is one of the most popular indicators. Based on data from the moving average and standard deviations, it creates a corridor within which the price moves. Focusing on the corridor borders, we get signals for the entry. If the price breaks the lower limit, we should buy CALL options, if it breaks the top limit—PUT options are the right choice.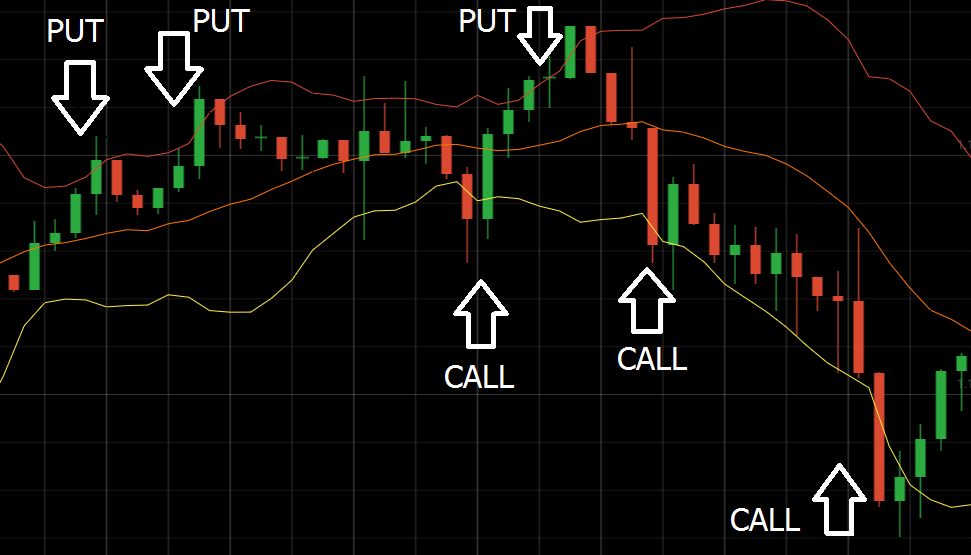 Moving Averages
Moving averages show the average asset price based on a predetermined time interval—for example, 14 days. If the diagram crosses the moving average, it is a signal to buy options in the direction of the breakthrough. The longer the time interval is, the more accurate are the signals. However, their number will also decrease.
RSI
Relative Strength Index (also known as RSI) is only available when working with candlestick charts. This indicator is also very popular and is one of the most widely used globally. It reflects both the strength and the magnitude of price changes. Unlike other indicators, RSI is not displayed on the chart in any form but is built in a separate window just below the chart. A lot of different strategies are based on this indicator. RSI shows asset overbought or oversold levels based on historical data. If the asset is overbought, we should buy PUT options, if it is oversold—CALL options are more preferable.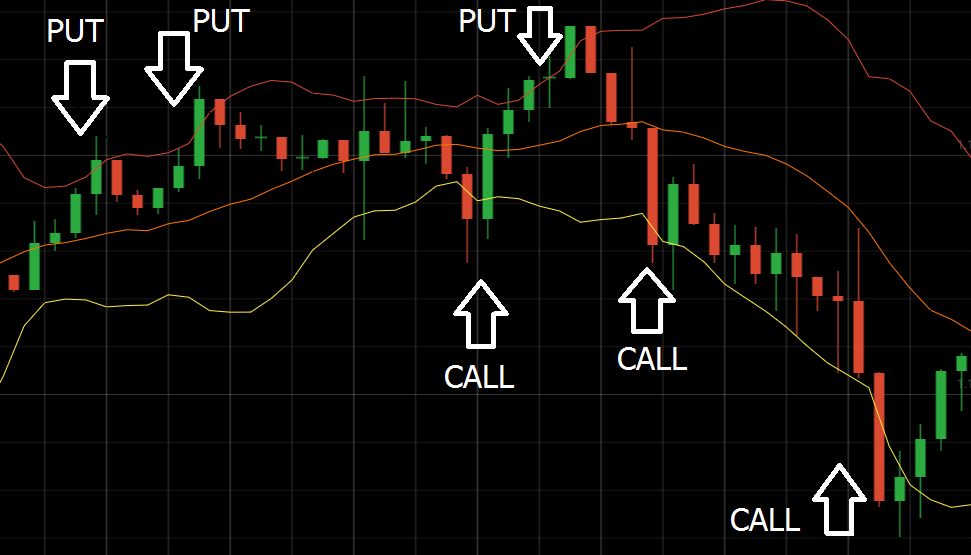 Alligator
Alligator is highly competitive with the previous indicators in terms of popularity. It is presented as three moving averages of three different periods. When the lines cross, it means that the trend is about to begin. Once all three lines start pointing in one direction, the trend begins. After that, we should follow the trend. A number of profitable and simple strategies that have been successfully used by traders worldwide are based on Alligator.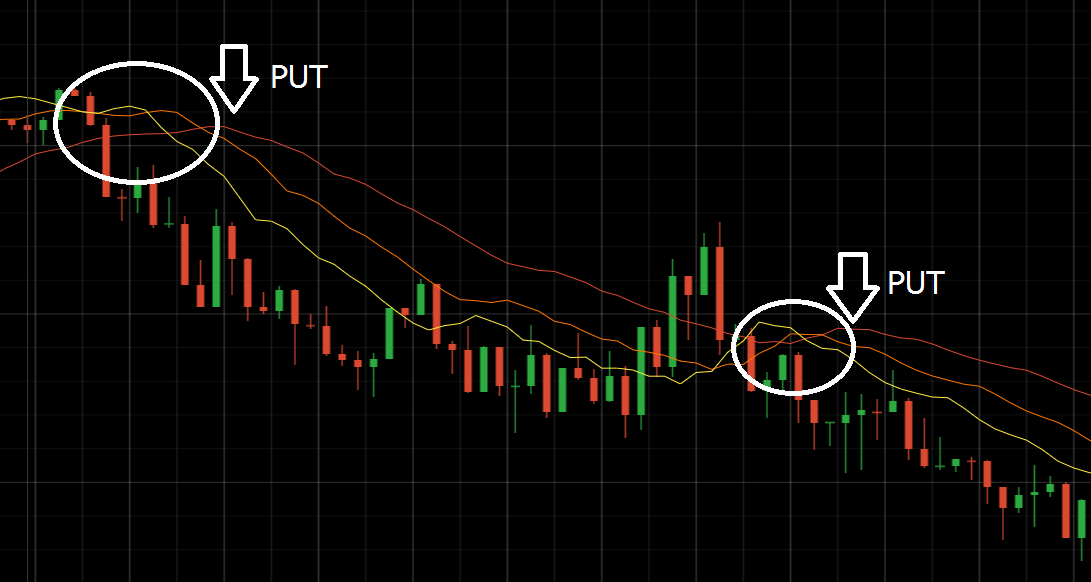 Using technical analysis indicators helps not only get completely understandable analysis data, but also unsophisticated and clear entry and exit points. Moreover, thanks to Alligator the trader can fully track all opportunities, as the proper analysis of the price movement requires not only the information that an indicator itself can provide. Quite often, for example when using Bollinger Bands, traders use support and resistance lines to get a correct and clear signal to enter. They minimize the risks faced by traders. It should be noted that it is almost impossible to run such lines without a drawing board.
The use of both indicators and a variety of graphics on the IQ Option platform is not limited. You can put all necessary markers and indicators on the same diagram to make your technical analysis even more efficient.
NOTE: This article is not an investment advice. Any references to historical price movements or levels is informational and based on external analysis and we do not warranty that any such movements or levels are likely to reoccur in the future
GENERAL RISK WARNING
The financial services provided by this website carry a high level of risk and can result in the loss of all your funds. You should never invest money that you cannot afford to lose.